"Have any kids mentioned being taken to anti Vietnam war protest meetings in Barton Hall @ Cornell ?? I have pictures of this of some historic interest, but remember little of who was involved. " – Bill Mutch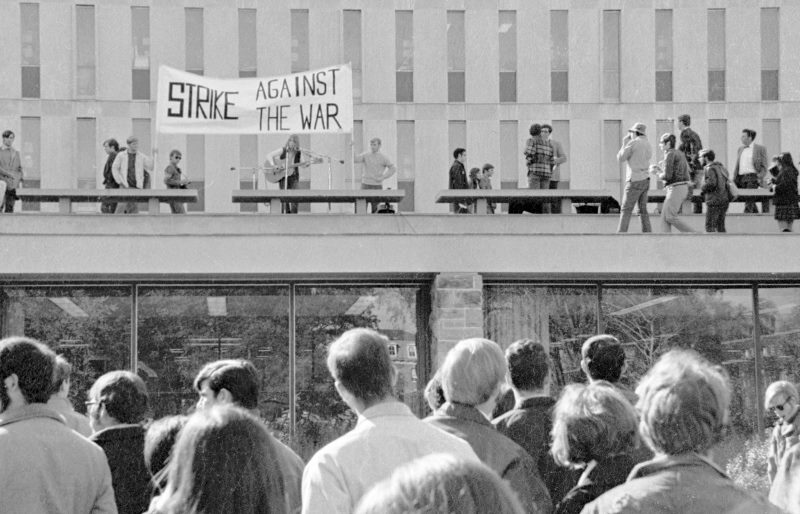 "Recording commercials for the Ecology Action Group. I'm pretty sure Ken Moraff was there, so I had to be in 4th or 5th grade. I still remember the jingle…. " – Anonymous
"A BIG story was the origin of the Ithaca Commons. Some teacher…I forget who…was doing a project on public affairs and got the idea to invite the mayoral candidates to visit the school .
Hunna Johns, a Republican chamber of commerce real estate promoter,  gave the same talk to East Hill kids as he would have given to investors in the chamber.  It bombed in the school. 
Ed Connelly, the Democrat, listened to the kids instead of talking very much.  Pat and Dan showed him the model that Pat's architecture group made of a hypothetical  Commons. 
Connelly won the election and I remember being amazed at how similar the Commons as built was to the model the kids in East Hill proposed. This story is not widely known in the city. Be sure to get Pat's recollection of it." – Bill Mutch